About Principal Conductor John Beal
An accomplished film music conductor with thousands of hours in front of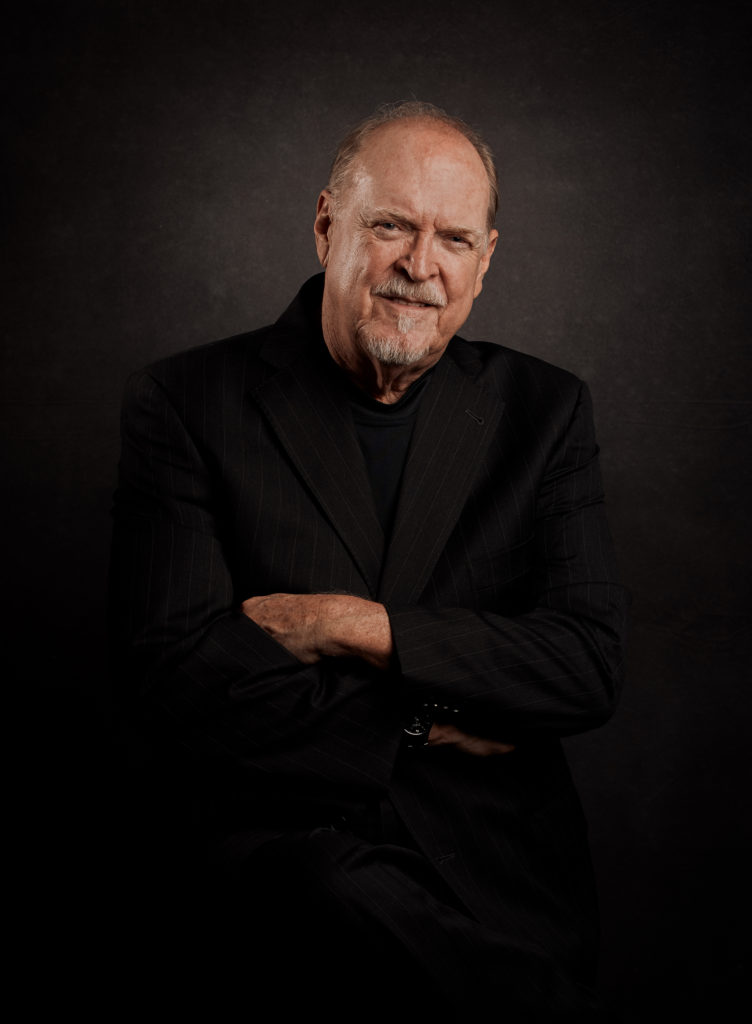 orchestras in Hollywood and around the world, award winning film and television composer John Beal is as at home conducting movie scores on the concert stage as he is in the recording studio. He has conducted a wide and diverse variety of shows and film scores with many of the world's greatest musicians in venues stretching from London to Tokyo, from the Orchestre Philharmonique du Luxembourg to the National Symphony of Malaysia Kuala Lumpur, and major symphony orchestras throughout the United States, including several decades in Los Angeles with the Hollywood Studio Symphony Orchestra. Mr. Beal is the founding general manager and producer of the Hollywood Symphony Orchestra™, shepherding it through its debut season, and is now its principal conductor and television and concert producer. In 2018, John Beal could also be seen conducting large orchestras on albums and in concerts with visionary Electronic Dance Music DJ Deadmau5.
Fluent in the languages of jazz, classical, contemporary, electronic and world music, John Beal's music has been featured on the President of the United States of America's AIR FORCE ONE. He composed music for 45 theatrical features, television films and documentaries, 26 major network television series or specials, and was music director/music consultant for over 20 major network specials.
Working with composer Buddy Baker, and the Walt Disney Imagineering Team led by Marc Davis, John composed and arranged music for the Carousel of Progress, America Sings and Country Bear Jamboree at Disneyland and Walt Disney World. Over several decades, Mr. Beal's career also includes work as composer, conductor, music producer and creative consultant for over 35 national advertisers, including Intel, MCI, Microsoft, FlexJet, Dr. Pepper, Apple, Ben & Jerry's, NASDAQ, and very motion picture studio in Hollywood.
John Beal was part of the ground-breaking team that created today's contemporary motion picture trailer format and is recognized throughout the industry as the composer who defined its musical style and template. Composing original scores for the marketing of over 2,000 major studio projects, including forty of the top grossing films of all time, such as Star Wars, Titanic, Forrest Gump, Aladdin, Braveheart, The Matrix, The Last Samurai  and many more, the success of movie campaigns to which John Beal contributed vital original creative is literally measured in hundreds of billions of dollars.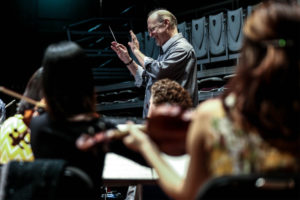 Throughout his career Mr. Beal collaborated as a conductor and arranger for recordings, television variety shows and concert tours with many diverse artists, such as Olivia Newton-John, Johnny Mathis, Gladys Knight, Ella Fitzgerald, Perry Como, and B.B. King. John Beal also composed original music for numerous hit television series, including Vega$ with Robert Urich, Eight Is Enough with Dick Van Patten and Betty Buckley, Happy Days with Ron Howard and Henry Winkler, Laverne & Shirley with Penny Marshall and Cindy Williams, Goodtime Girls with Annie Potts and Georgia Engel, Legmen with Bruce Greenwood and John Terlesky, and Chicago Story with Dennis Franz and Craig T. Nelson.
Mr. Beal's industry honors include two Key Art awards, two Golden Trailer awards, two trailer awards from Hollywood.com, a Golden Score Award, International Film Music Critics Association Award, two Readers Choice awards, Moviescore Online award, and recognition for his contribution to two Emmy awards in Music Direction and Composition.
Mr. Beal attributes the passion that led him to pursue a lifetime in film and television music to childhood days at the knee of family friend, celebrated silent movie theater organist Gaylord Carter, and to an amazing group of mentors: Five time Academy Award composer nominee George Duning; Academy Award winner Dominic Frontiere; Disney's Academy Award composer nominee Buddy Baker; Academy Award nominee and multiple Emmy Award-winning conductor Ian Fraser; twelve-time Emmy Award nominee, conductor Nick Perito; and Emmy Award-winning composers Billy Goldenberg and Earle Hagen.
Currently living in California, Mr. Beal is married to Helene Nielsen Beal and enjoys the attending live theatre, symphony and opera concerts in Los Angeles and San Francisco.