About the Hollywood Symphony Orchestra®
Under the baton of Principal Conductor John Beal, the Hollywood Symphony Orchestra® is a large scale American symphony orchestra based in Los Angeles, California.  The HSO is dedicated to performing classic, contemporary and world premiere movie, television, and video game scores, and comprises recording musicians from the Hollywood movie studios and the Los Angeles concert scene. Many of the musicians appear in the original recording liner notes of the movie scores presented on stage. Concerts often include a large massed choir from the Los Angeles area, bringing the population on stage to as many as 140 instrumentalists and singers. Prior to 2006, this orchestra was primarily a recording orchestra, credited as far back in liner notes as The Robe (1953).  Reawakened by its then Artistic Director John Scott, HSO continues to enjoy every opportunity to celebrate the works of our greatest visual media composers.
About Principal Conductor John Beal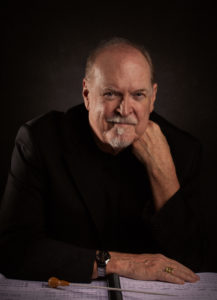 Whether it's concerts like the entire Harry Potter series, Star Wars, The Godfather, The Goonies, Toy Story, Home Alone or Rocketman, as an internationally recognized film music conductor with thousands of hours in front of orchestras in Hollywood and around the world, award-winning film and television composer John Beal is as at home on the concert stage as he is in the recording studio. Conducting professionally since he was 23 years old, Principal Conductor of the Hollywood Symphony Orchestra Maestro Beal is a highly sought-after conductor and has conducted a wide variety of shows and live-to-film scores with many of the world's greatest musicians in venues stretching from London to Tokyo, from the Orchestre Philharmonique du Luxembourg, the National Orchestra of Belgium and The City of Prague Philharmonic, to the National Symphony of Malaysia and the Evergreen Symphony of Taiwan, as well North American symphonies, including Phoenix, Virginia, Minnesota, Miami, San Diego, Tulsa, Utah, Knoxville, Des Moines, Southwestern Florida, Eugene, Houston, London Ontario, Boise, Syracuse, and others throughout the United States, along with several decades in Los Angeles with the Hollywood Studio Symphony Orchestra.
Throughout his career as a Music Director, Maestro Beal has arranged and conducted orchestras on albums and in concerts and television with very diverse artists ranging from the world premiere of Rocketman: Live in Concert with Sir Elton John and Taron Egerton, the world premiere of Chicago Live in Concert and the world premiere of Respect Live in Concert, the world premiere orchestral concert of Electronica DJ Deadmau5, the world premiere of Serengeti Live with Lola Lennox, the U.S. concert debut of Olivia Newton-John, and television and records for singers Gladys Knight, Ella Fitzgerald, and B.B. King.
As an accomplished composer, Mr. Beal created music for 45 theatrical features, television films and documentaries, 26 major network television series or specials, and 35 national advertisers. He was music director/music consultant for over 20 major network specials, and his works appear on more than 30 recordings. Working with the legendary Marc Davis of Walt Disney's Imagineering Team, John Beal created music for Disneyland's America Sings, Carousel of Progress and Country Bear Jamboree, as well as supervising and conducting music for the televised Grand Opening ceremonies of Walt Disney World. Mr. Beal is internationally recognized for composing and conducting original scores for the marketing of over 2,000 major studio projects, including Star Wars, Titanic, Forrest Gump, Aladdin, Braveheart, The Matrix, and The Last Samurai.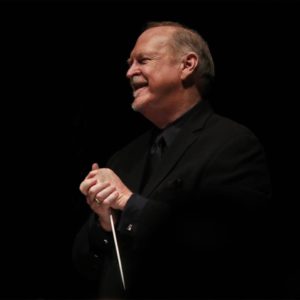 Mr. Beal attributes the passion that led him to pursue a lifetime in film and television music to childhood days watching silent film restorations at the side of family friend, celebrated theater organist Gaylord Carter, and to an amazing group of mentors: Composer William Kraft, five-time Academy Award composer nominee George Duning; Academy Award winner Dominic Frontiere; Disney's Academy Award nominee Buddy Baker; Academy Award nominee and multiple Emmy Award-winning conductor Ian Fraser; twelve-time Emmy Award nominee, conductor Nick Perito; and Emmy Award-winning composers Billy Goldenberg and Earle Hagen.
Mr. Beal is a two-term former Governor of the Composers & Lyricists Guild of America and two-term former Governor of the National Academy of Recording Arts & Sciences. A combat veteran, Mr. Beal is active with Veterans in Media and Entertainment, an organization dedicated to training, encouraging, and connecting veterans with employers in the entertainment industry.
Currently living in California, Mr. Beal is married to Helene Nielsen Beal and enjoys the attending live theatre, symphony and opera concerts in Los Angeles and San Francisco.
The finest music from the world of visual media,
performed by world-class musicians from Hollywood's recording studios.